Published: Thursday, July 28, 2022 08:48 AM
CHICAGO – State Senator Elgie R. Sims, Jr. will host his annual back to school festival in August, joined by co-hosts State Representative Nick Smith and Cook County Commissioner Stanley Moore.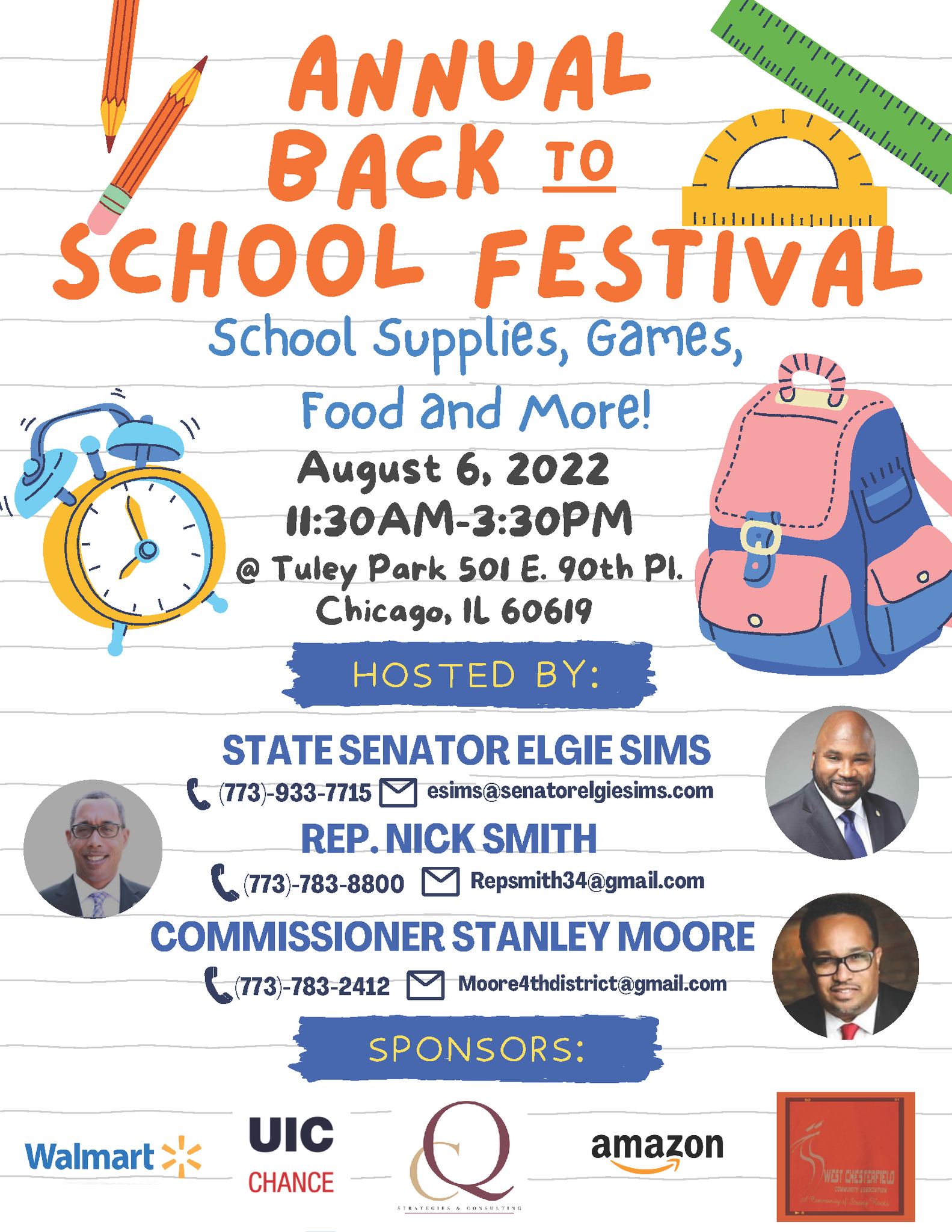 The festival will take place from 11:30 a.m. – 3:30 p.m. on Saturday, Aug. 6 at Tuley Park, located at 501 E. 90th Pl. in the Chesterfield neighborhood.
"Our students have had some of the most challenging times of their lives since the beginning of the COVID-19 pandemic," said Sims (D-Chicago). "It is critical that we continue supporting parents, kids and teachers as they transition back to their regular academic schedules, which is why I'm proud to host this event again this year and provide resources to families in the 17th district. My office is working hard to make sure kids in Chicago and across Illinois will have a great start to this school year."
Event sponsors include the University of Illinois—Chicago's CHANCE Program and the West Chesterfield Community Association, among others. All residents and their families are welcome and will receive resources, school supplies, entertainment, food and more.
For more information, please contact Senator Sims' office at (773) 933-7715 or This email address is being protected from spambots. You need JavaScript enabled to view it..
Category: Press Releases