Published: Friday, February 17, 2023 10:59 AM
SPRINGFIELD – State Senator Elgie R. Sims, Jr. – the chief sponsor of the SAFE-T Act – will serve as chair of the newly established Senate Special Committee on Criminal Law and Public Safety.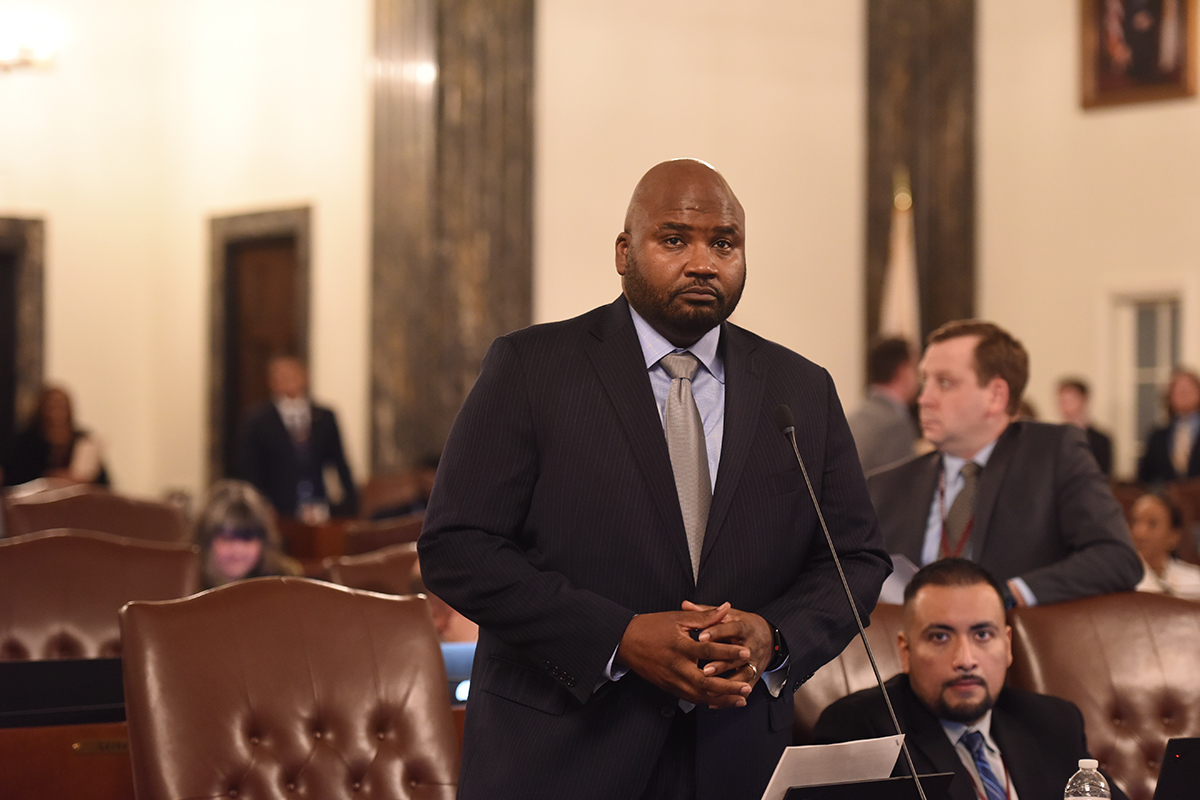 "Our number one priority as a General Assembly is to center public safety by and for the people," said Sims (D-Chicago). "Our collective efforts have allowed us to reimagine public safety and provide historically marginalized communities with access to the resources they need to address the challenges plaguing our communities. However, our work is not done. This committee will give us an opportunity to continue maintaining public safety for all, not just a few."
Since first entering the legislature, Sims has served as a leading voice in the effort to reform our state's criminal justice system. Sims most recently spearheaded efforts to pass a comprehensive criminal justice reform bill that changes current use of force policy, how courts impose bail and sentences people convicted of crimes, and advance rights to all Illinois citizens, including detainees and prisoners, to better improve interactions with law enforcement professionals.
The Senate Special Committee on Criminal Law and Public Safety will prioritize violence prevention, focusing on deterrence from the criminal justice system and approaching criminal justice reform through a community-based approach.
"Until systemic racism in our criminal justice system is fully eradicated, our work is not done," said Sims. "The special committee will allow us to focus on ensuring all people – regardless of their ZIP code or the color of their skin – have the same fair and just chance at safety and success."
Sims will serve as chair of the 10-person committee throughout the 103rd General Assembly.
Category: Press Releases