Published: Wednesday, June 27, 2018 04:03 PM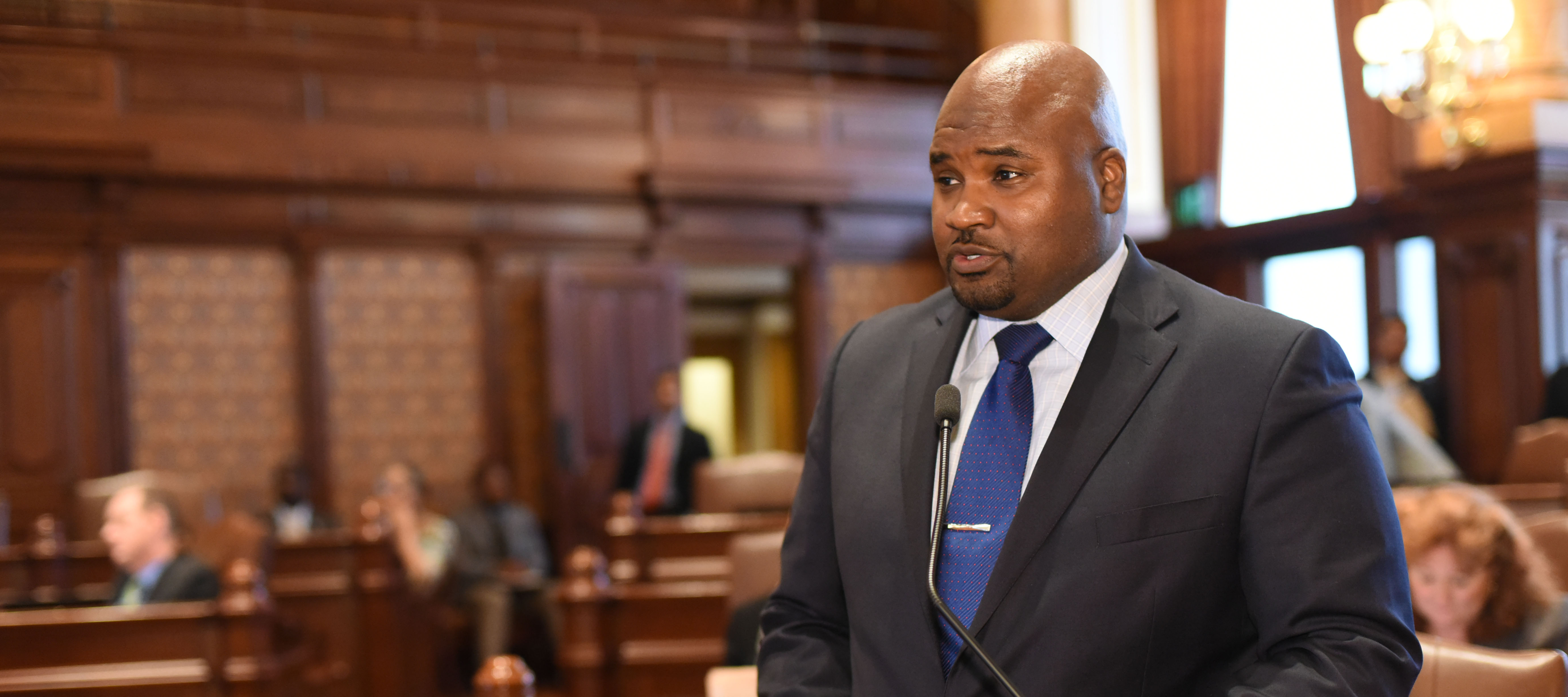 CHICAGO—State Senator Elgie R. Sims Jr. (D-Chicago) released the following statement in response to the U.S. Supreme Court's decision in Janus v. AFSCME overturning a 40-year decision regarding the ability of unions to collectively bargain. The ruling says government workers who are represented by a union, but choose not to join, do not have to pay to cover the costs of collective bargaining.
"The Supreme Court's decision today continues the conservative assault on working families led by Gov. Rauner and President Donald Trump. This action must not be taken lightly and reinforces the need to have judges on the bench who see the judiciary as an opportunity to protect the rights of all citizens, not an opportunity to execute a political agenda or use the courts as a tool against working families in favor of big business and corporate profits. Unfortunately, today's decision is another in a long line of decisions by this court to silence the voices of everyday Americans in favor of big business and special interests.
"These 'fair share' dues provide crucial protections to state workers and prevent 'free riders' – people who don't pay the fees but benefit from the work of unions. This decision will cause the people represented by public unions to struggle while some undeservingly reap the benefit from their efforts.
"This decision by the Supreme Court will negatively impact our economy and lead to lower wages for teachers, police officers, fire fighters and other public workers. The action will also have a disproportionate impact on African American workers, who make up a significant number of public sector employees.
"Today's decision is, without a doubt, part of a much larger partisan plan to silence worker voices and the protections they have historically received by collectively bargaining."
According to an analysis by the Illinois Economic Policy Institute, today's decision could lead to an annual decrease in economic activity across the United States of anywhere from between $11.7 billion and $33.4 billion. The decision could also cause average wages of state and local government employees to fall by $1,810 or an average of 3.6 percent per worker and the salaries of public school teachers to drop by 5.4 percent.
Category: Press Releases