Published: Thursday, May 31, 2018 09:54 AM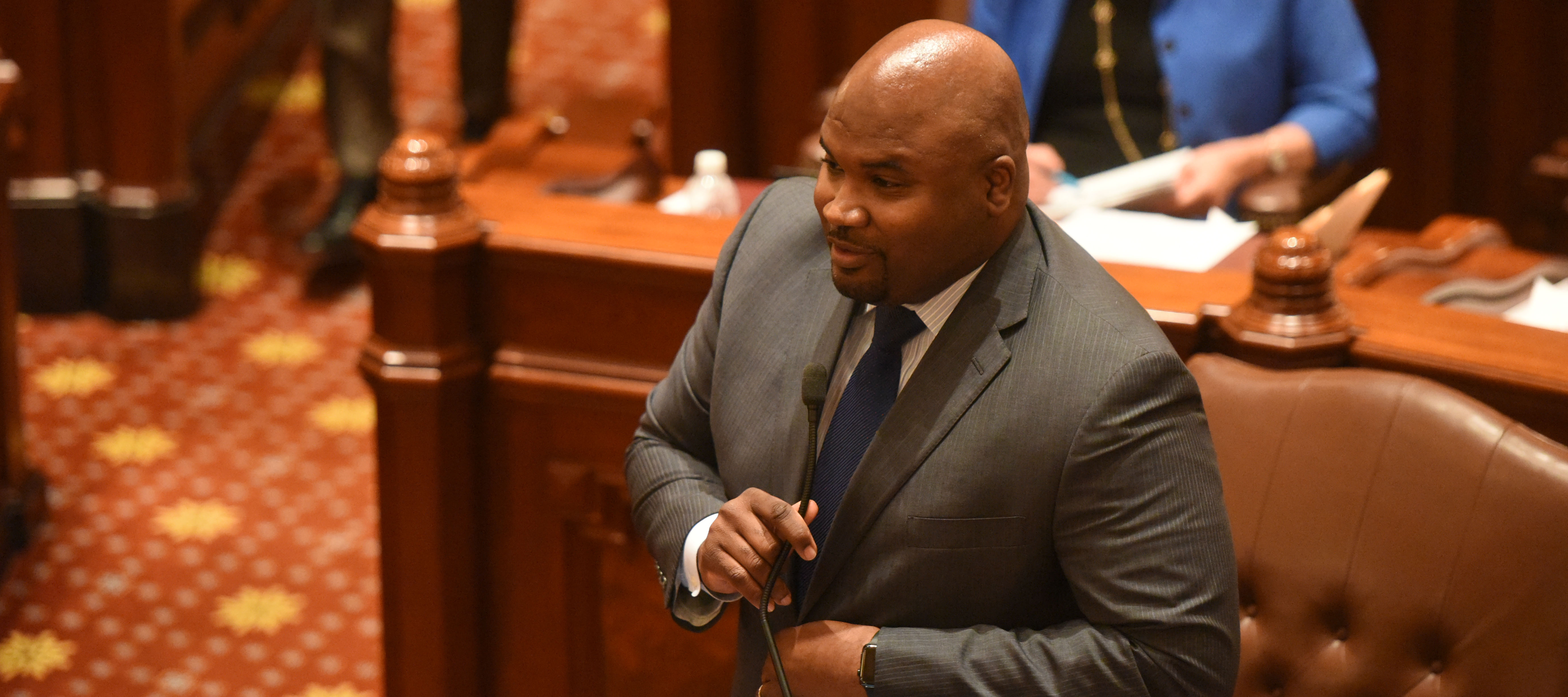 SPRINGFIELD—State Senator Elgie R. Sims, Jr. (D-Chicago) released the following statement on the Senate's passage of the state's Fiscal Year 2019 budget:
"I'm pleased the Senate was able to pass a full-year, balanced, bipartisan budget which makes significant investments in areas needed to improve the quality of life for all citizens of the state of Illinois, particularly those of the 17th District.
"This budget makes significant investments in improving the quality of our schools and institutions of higher education, like Chicago State University. The budget also seeks to keep students in Illinois as they seek to obtain a quality higher education, while simultaneously focusing on protecting our most vulnerable populations and addressing the issue of gun violence in the 17th District and across the state.
"Gun violence impacts communities across Illinois, raising legitimate public safety concerns among my constituents.
"As one of the budgeteers, I kept public safety concerns and the alternative strategies needed to prevent the root causes of violence foremost in my mind as we negotiated this year's budget. This budget plan restores funding for youth employment programs, after school programming and youth programs, including Teen REACH.
"Jobs and afterschool programs go hand in hand with violence prevention. Providing our young people with constructive activities and employment is crucial to keeping them focused on their futures, off the streets and most of all, alive.
"I'm glad my colleagues and I were able to work together in a bipartisan manner to craft a balanced spending plan that prioritizes the success of our young people in at-risk communities, invests in education and improves the quality of life for citizens across our state.
"I look forward to the budget passing the Illinois House of Representatives and being signed into law by the Governor to further put Illinois on the road to fiscal stability and make a difference in the lives of the people of the 17th District and across the state of Illinois."
Category: Press Releases