Published: Friday, February 23, 2018 10:43 AM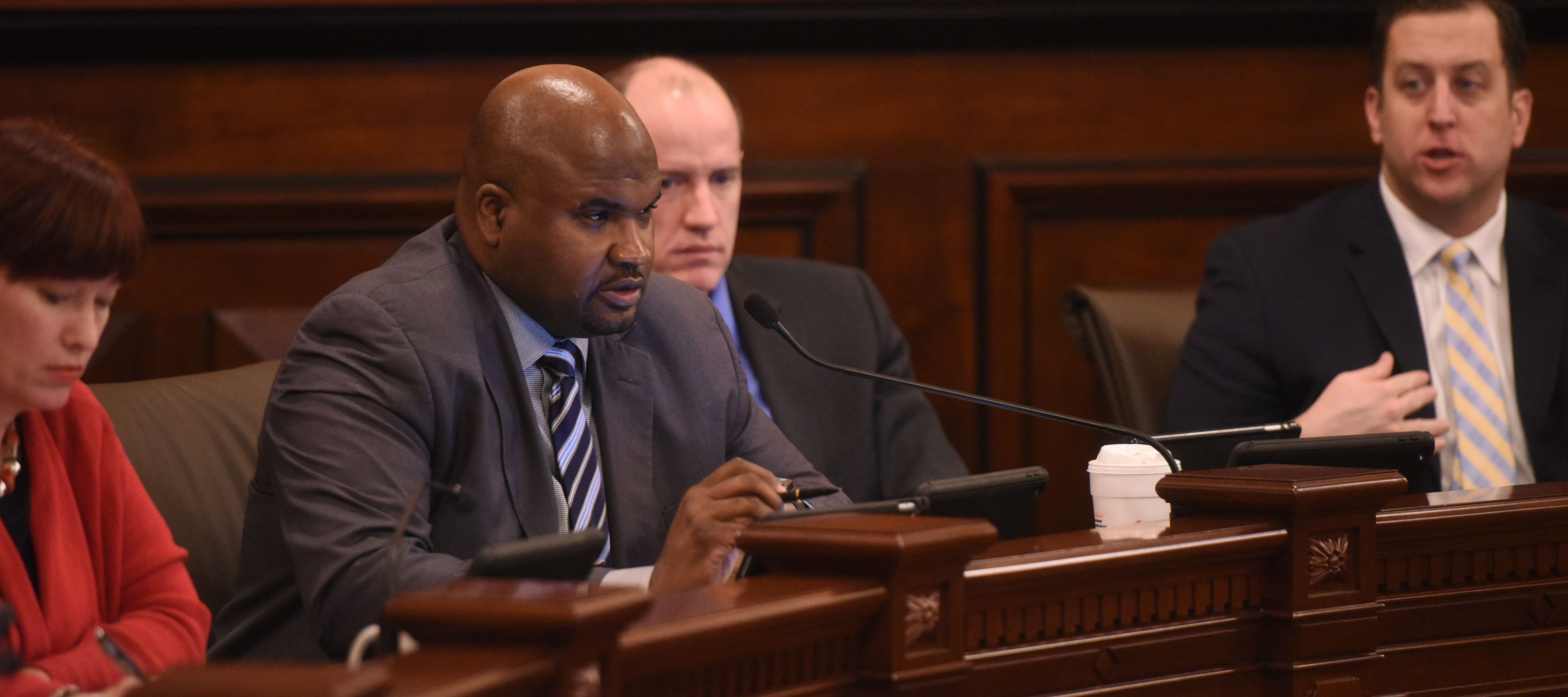 SPRINGFIELD—Illinois colleges and universities, particularly institutions like Chicago State University (CSU) would be further devastated by Gov. Bruce Rauner's proposed budget, which aims to shift hundreds of millions of dollars in pension and health care costs to state universities.
CSU enrolls approximately 7,000 students on the South Side of Chicago, including the 17th District represented by State Sen. Elgie R. Sims, Jr. (D-Chicago). As a result of the governor's budget crisis, CSU experienced enrollment declines, increased maintenance costs and other challenges.
"We will not stand by as this governor tries to shift $101 million in pension costs onto our state universities," Sims said. "This will only lead to higher tuition costs and add a burden that students and families who seek a better education through Chicago State can't bear right now."
CSU's enrollment dropped by 33 percent from 2015 to 2017. Only 118 students started as new full-time freshmen at the school last fall.
The governor's plan would saddle universities with $105 million in new health care costs.
"Enough is enough. We have to make Chicago State University, Olive-Harvey College and all state universities and colleges a priority to prevent the further out-migration of students and to restore financial stability to these great institutions," Sims said. "I will fight along with my colleagues to save our schools and help provide the crucial resources needed to revive them from the budget mess the governor created."
Category: Press Releases