Published: Monday, February 11, 2019 02:02 PM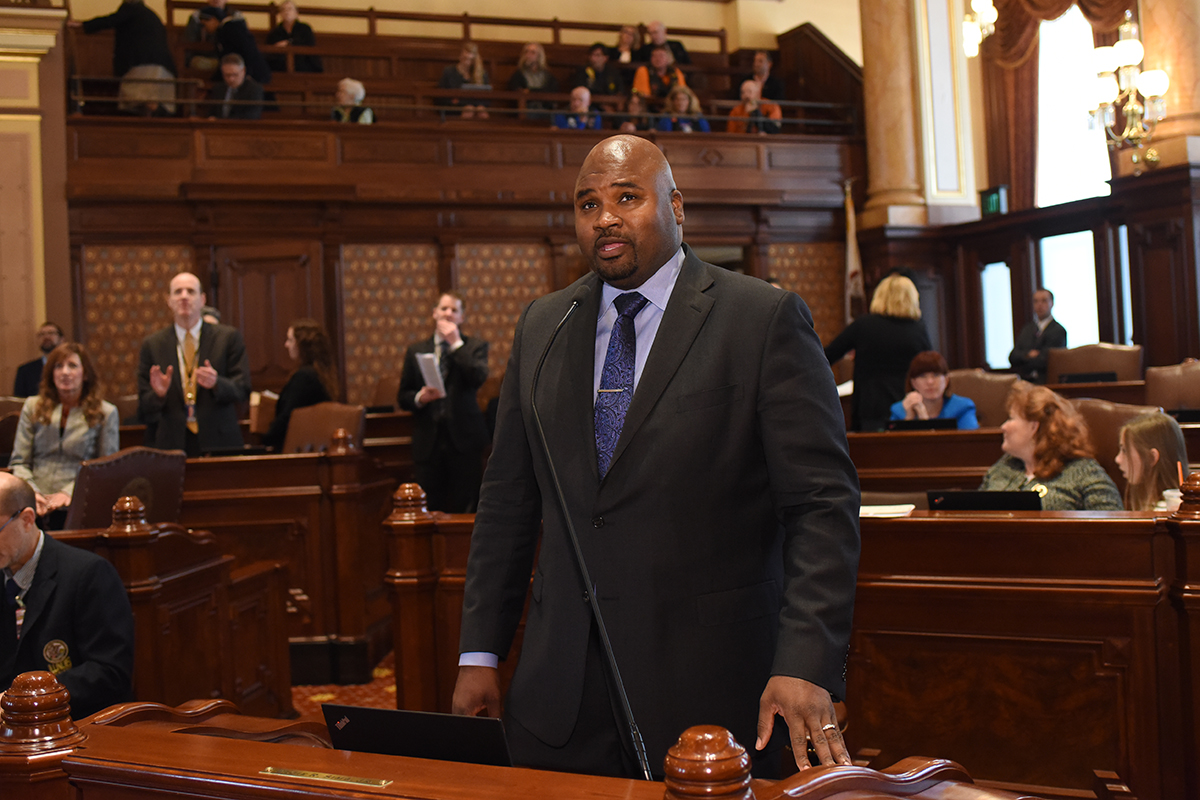 SPRINGFIELD—State Senator Elgie R. Sims Jr., a Democrat from Chicago and Senate Criminal Law Committee chairperson, released the following statement after the governor took executive action to form the Justice, Equity and Opportunity (JEO) Initiative, which aims to centralize and modernize the state's criminal justice reform efforts:
"Communication, research and action are crucial to reform our state's criminal justice system. For that reason, I commend Gov. JB Pritzker and Lt. Gov. Juliana Stratton for forming this initiative, which aims to tackle this issue on all three fronts.
"It is vital that we do everything we can to ensure that we are best serving at-risk communities, and actively working to help individuals gain stability once they are released from prison.
"I appreciate that the executive order includes efforts to improve economic development in struggling communities, reduce recidivism and build stronger lines of communication between related agencies.
"Lt. Gov. Stratton has my full support on this initiative. I know she is a passionate advocate on these issues and will be a capable leader in this effort. I look forward to working with her and the administration on the issues of equity, justice and opportunity and reading the first report in the next three months."
Category: Press Releases