Published: Monday, June 01, 2020 09:38 AM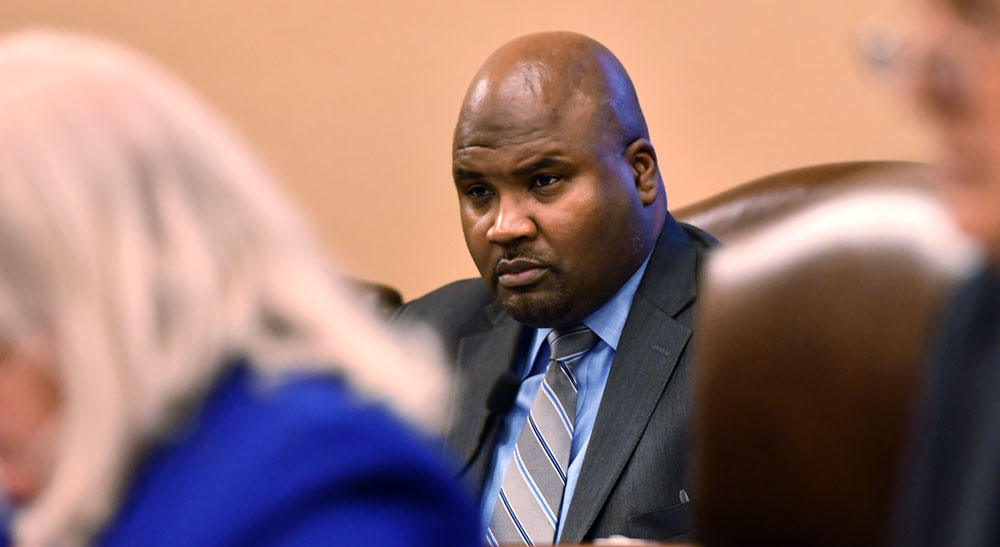 CHICAGO— State Senator Elgie R. Sims Jr. (D-Chicago) released the following statement after protests and riots in Chicago and across the country fueled by recent negative racial interactions involving African Americans, including the death of George Floyd, who died in the street as a Minneapolis police officer kneeled on his neck:
"Our communities are desperate to arrive at a place where the same opportunities are available to all. Sadly, we have yet to "get to the promised land" spoken so eloquently by Dr. King, because we have never fully addressed the divisions of the racism that divides us or the systemic barriers erected to support it, which have allowed some communities to struggle while others have flourished.
"What we are witnessing from many of the protestors is
a demand
for
change
—an
acknowledgment that the status quo is unacceptable and must
end
. They
are crying out, screaming to be heard and wondering aloud how many more will have to die before we finally recognize the sanctity of black lives.
"In the case of Mr. Floyd's death, it is only natural to feel outraged after seeing such a callous disregard of life, policy and proper procedure, but the fight is not over.
"Unfortunately, there are some who are using the pain of this moment for personal gain and
selfish purposes which is offensive, unproductive and undermines the significance of this moment
.
I support the right to protest and call for changes to end to the systemic racism keeping us from being the best version of ourselves
,
but
to e
ndanger the life, health and economic well-being of our communities is selfish and will not be tolerated.
"As we fight tirelessly for justice, I ask that we don't use lawlessness as a means to do it. I know there is an overwhelming need to be heard and understood. If no one else hears you, I do. I will continue to work relentlessly with leaders on all levels to fix our utterly broken system and hold bad actors accountable.
"We can, and we will, achieve change together."
Category: Press Releases