Published: Wednesday, March 24, 2021 09:30 AM
SPRINGFIELD- Three Illinois police agencies testified before Senator Elgie Sims, Jr. (D-Chicago) and the State Law Enforcement Appropriations Committee to present their budget requests for fiscal year 2022,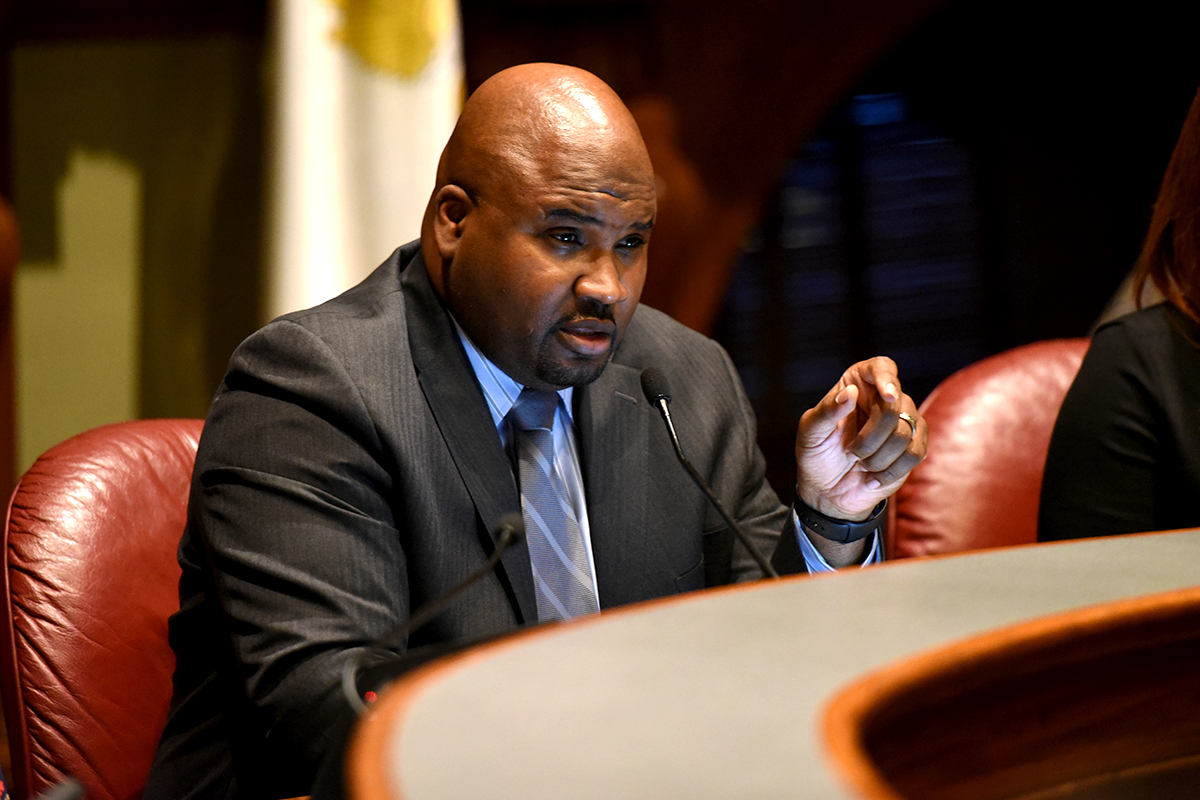 Tuesday. The State Police Merit Board, Illinois State Police and the Law Enforcement Training and Standards Board (ILETSB) highlighted requests for additional staffing purposes, equipment and other line items.
Answering a question on whether State Police's budget request includes any additional resources to implement the criminal justice reforms under the recently signed SAFE-T Act, ISP Director Brenden Kelly noted that although the department is less affected by the SAFE-T Act than some of the other police agencies, their budget includes a funding request for body cameras and new funding for staffing issues. Kelly also highlighted the continual efforts to hire a more diverse staff, as that remains a serious challenge for the department.
"Creating diversity within Illinois police agencies is a significant priority of the General assembly," Sims said. "It's crucial that our officers mirror the communities they serve, and this is why we need to continue efforts to develop good community police relations."
The Illinois Training and Standards Board (ILETSB) proposed similar requests for funds to address department staffing issues. ILESTB's budget included appropriations for 15 new positions, equipment for training and squad cars and a plan to modernize logging systems. Director Brent Fischer also mentioned the hurdle of gaining hiring approval from the Illinois Department of Central Management Services (CMS) and asked the General Assembly to streamline that and the procurement process.
The hearing comes after the SAFE-T Act which was signed into law Feb. 22. The SAFE-T Act includes several reforms to Illinois' policing processes, such as prohibiting the destruction of records, removing cash bail; mandating the use of body-warn cameras by all police; and much more.
Category: Press Releases