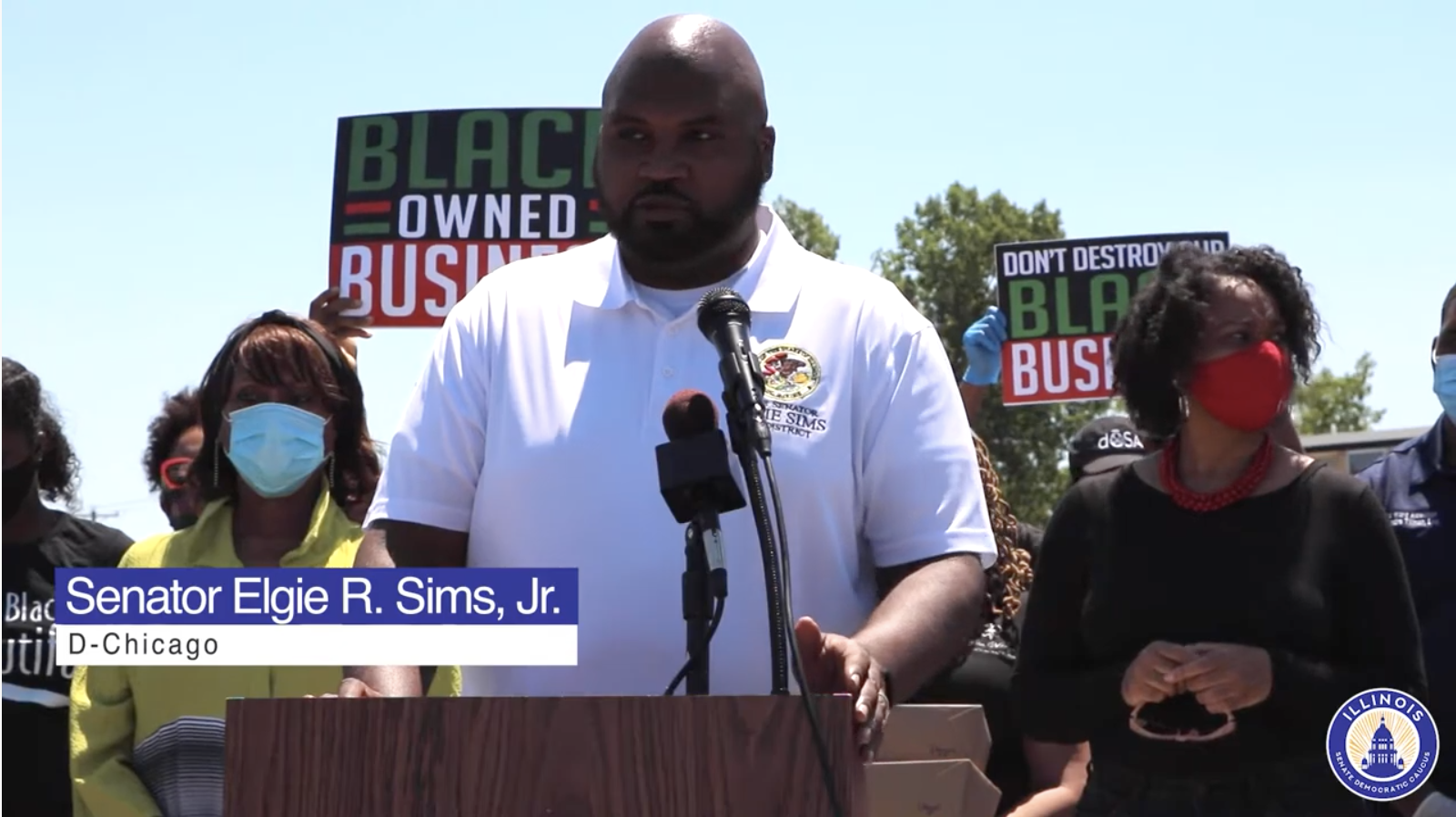 CHICAGO— State Senator Elgie R. Sims Jr. (D-Chicago), other black leaders and the governor took to the South Suburbs Saturday to call for action regarding police brutality and systemic racism.

"The fight is not over until black communities are finally prioritized and fear isn't felt in the presence of law enforcement," Sims said. "Leaders on all levels have to come together to fix our broken system, so that it reflects that black lives do in fact matter. Our communities are entitled to fair resources and justice."

The event at 1550 Sibley Blvd in Calumet City was the third in a series of four events organized by the Illinois Legislative Black Caucus in response to racial acts of violence against individuals like George Floyd, Breonna Taylor and Ahmaud Arbery. Face masks, food, water and Census resources were provided.

Sims vowed to continue fighting until people of all backgrounds are treated the same.

"I remain committed to work with the people of the 17th District, local leaders and people within the system itself to truly reform our criminal justice system. We will achieve progress together," Sims said.

The next and final day of action in the series will be in the West Suburbs on Sunday, June 7. The event is from noon to 1 p.m. at 300 Oak St.
Category: Press Releases