Published: Thursday, January 12, 2023 12:26 PM
SPRINGFIELD – Too often Senator Elgie R. Sims Jr. wakes up and sees the news, he's devastated by yet another headline about a deadly shooting across our state. That is why he fought tirelessly to end the gun violence plaguing our communities, most recently doing so by voting for a measure to ban assault weapons in Illinois.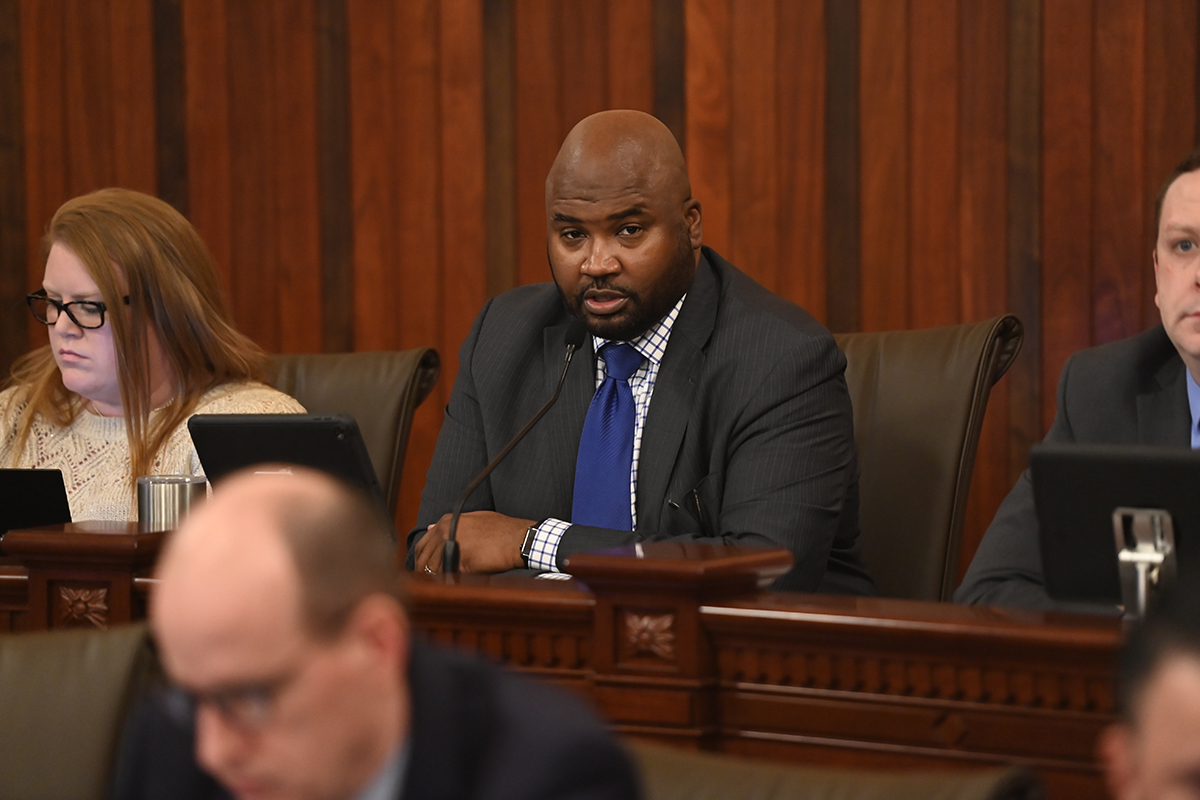 "Each deadly shooting is yet another tragic reminder that the gun violence epidemic has only worsened in our country," said Sims (D-Chicago). "It's another reminder that we must act now in a meaningful way to address this problem and end the blood that flows onto the floors of churches, elementary schools, movie theaters, city streets and malls."
Just six months ago, tragedy struck the Highland Park community when a gunman opened fire on the community 4th of July parade, killing seven and injuring dozens more. That same night five people in Chicago were injured by gunfire and another died. Over that holiday long weekend, Chicago saw 68 people shot and eight killed.
In response to ongoing gun violence epidemic, Sims sponsored and passed a measure to ban the sale and transfer of assault weapons and high capacity magazines.
Studies show that approximately one-third of public mass shooting events include the use of an assault weapon, and nearly 40% involve a high-capacity magazine. When an assault weapon and/or a high-capacity magazine is used in a public mass shooting, nearly 14 times as many people are injured, and twice as many people are killed. Not only are there more injuries when assault weapons are used, but the types of injuries are far worse.
Senator Sims has been a longstanding advocate in the fight against gun violence. In 2018 he passed a measure requiring a person to wait 72 hours after applying to purchase a firearm before taking possession of it.
"Limiting access to high-capacity magazines and military-style assault weapons will save countless lives," said Sims. "Today's action is owed to every person, child and family – giving them greater peace of mind that their workplaces, schools and grocery stores will become safer."
Senate Bill 2226 passed the Senate on Monday.
Category: Press Releases