Published: Friday, August 05, 2022 09:00 AM
CHICAGO – Building upon the General Assembly's responsible spending and balanced budget of recent years, Senator Elgie R. Sims, Jr. – the Senate's chief budget negotiator – pushed for a sales tax holiday to make school supplies more affordable for Illinois families. That 5% state sales tax break begins Friday.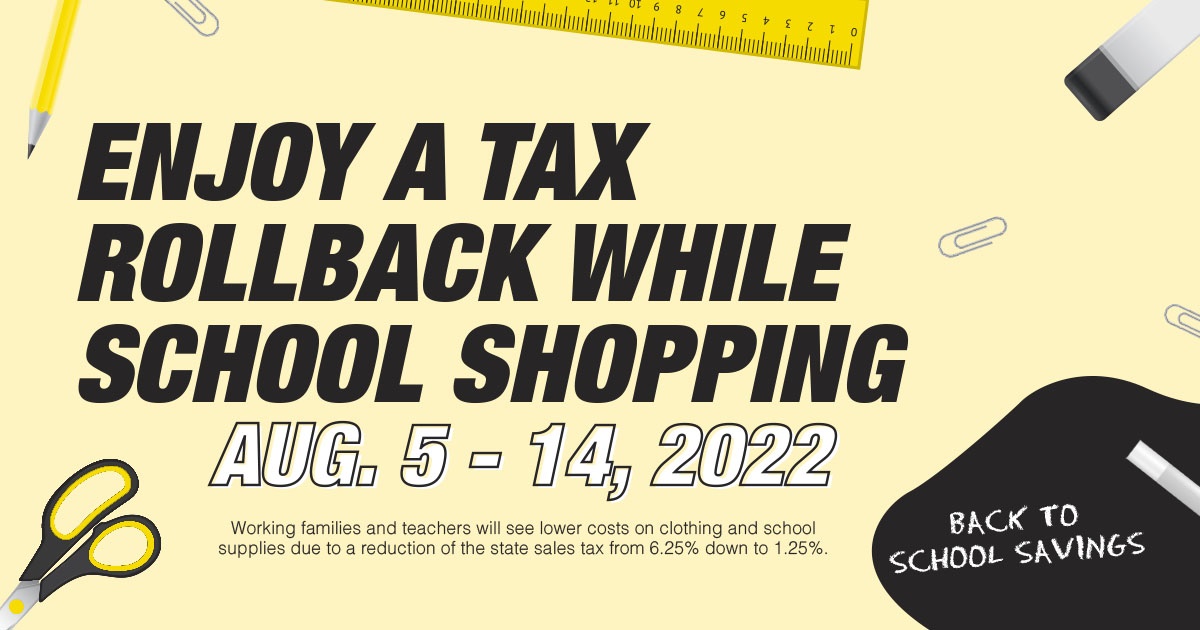 "While the state saw a surplus of funds this year thanks to responsible spending and balanced budgets of recent years, residents of Illinois faced years of financial distress due to the COVID-19 pandemic, then an onslaught of struggles due to inflation," said Sims (D-Chicago) "As chair of the Senate's Appropriations Committee, I knew we had to help our residents who have faced immense economic challenges – and providing a sales tax holiday does just that."
The sales tax holiday will take effect from Aug. 5 through Aug. 14. Senate Bill 157 created a 5% reduction on the states sales tax for qualifying school supplies and clothing. During the 10-day holiday, people can shop at stores throughout the state and pay a 1.25% state sales tax instead of the usual 6.25%.
Shoes, coats, winter accessories, ties and school uniforms under $125 will qualify for the tax break, as well as binders, folder, backpacks, lunch boxes, calculators, notebooks and writing supplies.
"This tax holiday helps our state's families while setting our students up for success," said Sims. "By providing people with relief, we are also incentivizing them to spend locally. It's a win-win for our families and businesses alike."
The sales tax holiday takes place from Aug. 5 to Aug. 14.
Category: Press Releases