Published: Tuesday, December 20, 2022 10:05 AM
CHICAGO – State Senator Elgie R. Sims, Jr. was recently elected to serve as the National Vice-Chair of the Council of State Governments.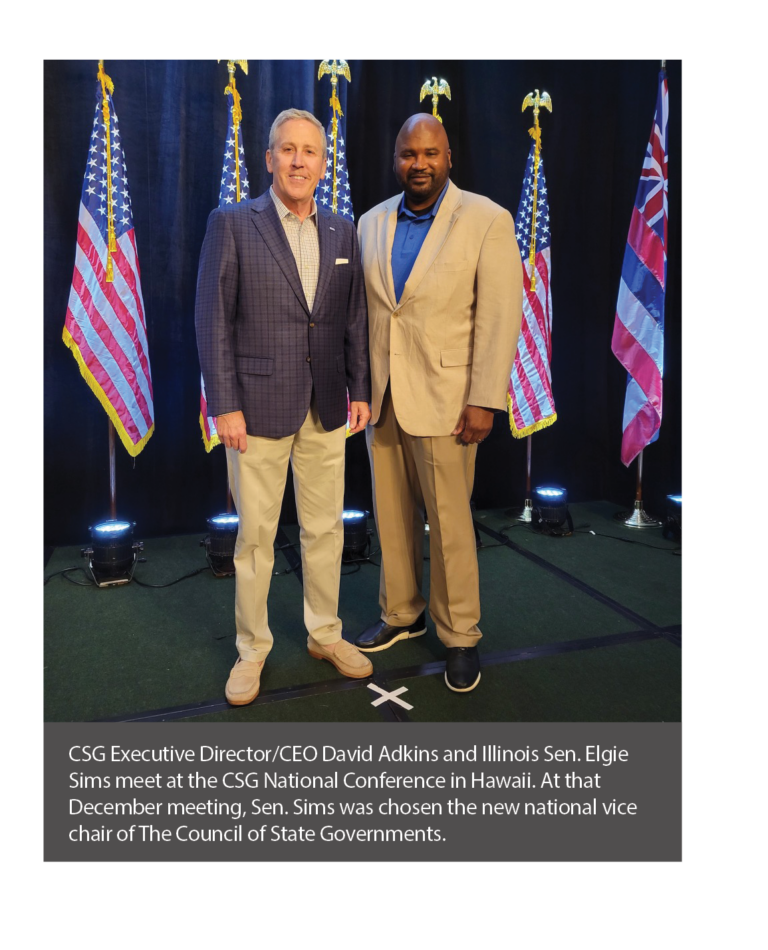 "It is an immense honor to have been elected by my colleagues from all 50 states to serve in this important position," said Sims (D-Chicago). "I have derived much of my knowledge and skills from people I have met through the Council of State Governments and I am proud to help shape future generations of leaders."
The Council of State Governments is the nation's largest nonpartisan organization serving all three branches of state elected and appointed officials. The mission of the group is to champion excellence in state government.
In July, Sims was nominated by his peers at CSG's Midwestern Legislative Conference to join the national leadership team. That nomination was approved in December at the CSG National Conference by the nonpartisan group's executive committee.
Senator Sims has been involved with the Council of State Governments since 2012, when he served in the Illinois House of Representatives. He previously served as the group's Midwest chair and hosted its regional conference in Chicago in July 2019.
"By joining forces with hundreds of other lawmakers from both sides of the aisle from all states, we will work to improve the quality of life for everyone who calls this great nation home," said Sims. "I look forward to years of continued service with the Council of State Governments."
Sims was elected to the position during the Council of State Governments' national conference earlier this month. He will assume office Jan. 1, 2023 and is in line to be National Chair-Elect in 2024 and National Chair in 2025
Category: Press Releases