Published: Wednesday, October 19, 2022 12:44 PM
CHICAGO – To provide local residents with a one-stop shop to receive free health screenings and assistance from local elected officials, State Senator Elgie R. Sims, Jr. is leading a Community Health Fair.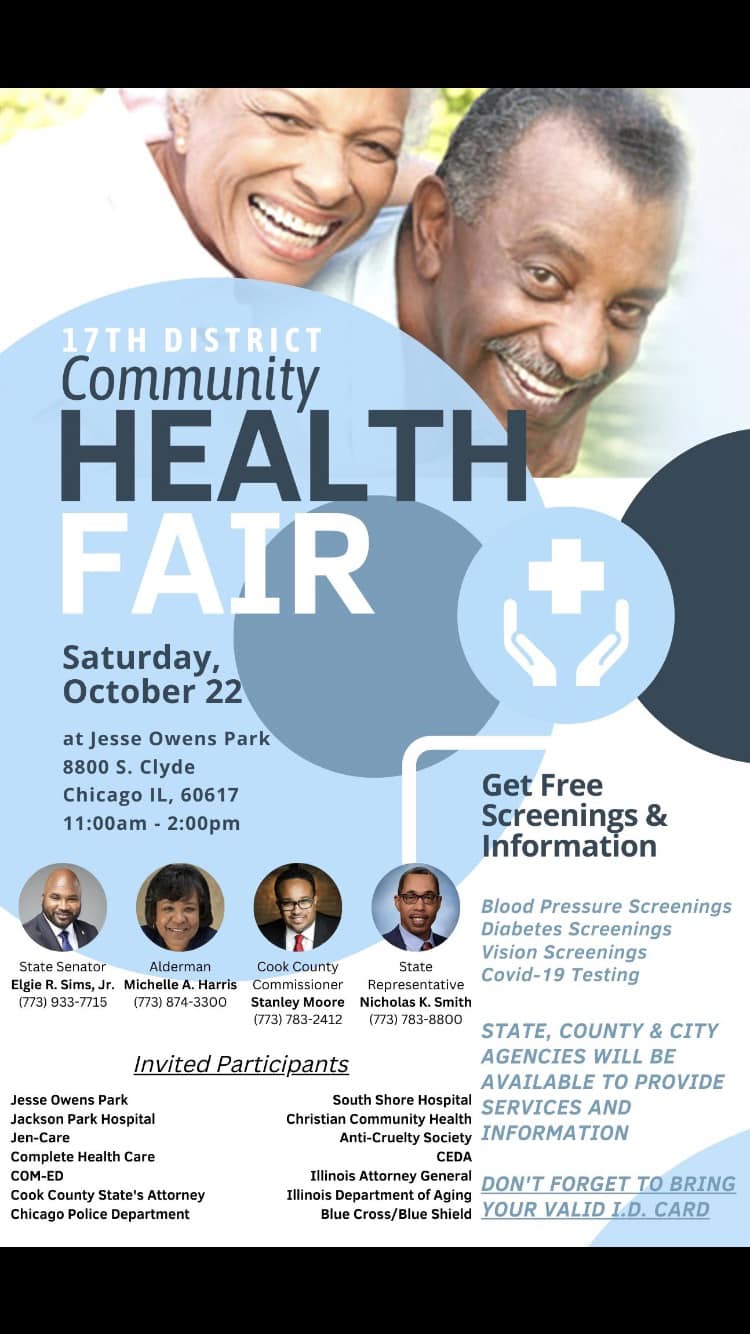 The Community Health Fair will take place Saturday, Oct. 22 from 11 a.m. – 2 p.m. at Jesse Owens Park, located at 8800 S. Clyde Ave. Participants will be able to receive free blood pressure, diabetes and vision screenings. State, local and city agencies will also be available to provide resources and information.
The fair is in partnership with Alderwoman Michelle Harris, Cook County Commissioner Stanley Moore and State Representative Nicholas Smith. Attendees should bring a valid ID card in order to take advantage of some of the available resources.
People with questions can reach out to Sims' office at 773-933-7715.
WHO: Residents of the 17th District and surrounding areas
WHAT: Community Health Fair
WHEN: Saturday, Oct. 22 from 11 a.m. – 2 p.m.
WHERE: Jesse Owens Park, 8800 S. Clyde Ave.
Category: Press Releases