Published: Tuesday, August 10, 2021 12:32 PM
CHICAGO – State Senator Elgie R. Sims Jr. (D-Chicago) and members of the Senate Appropriations and Commerce Committees will hold a joint hearing Thursday, Aug. 12 at noon to discuss the Back 2 Business small business recovery program.
"It has remained a top priority of mine to help all small businesses build back better," said Sims, who chairs the Senate Appropriations Committee. "And I'm especially eager to ensure dollars reach the communities hardest hit by the pandemic."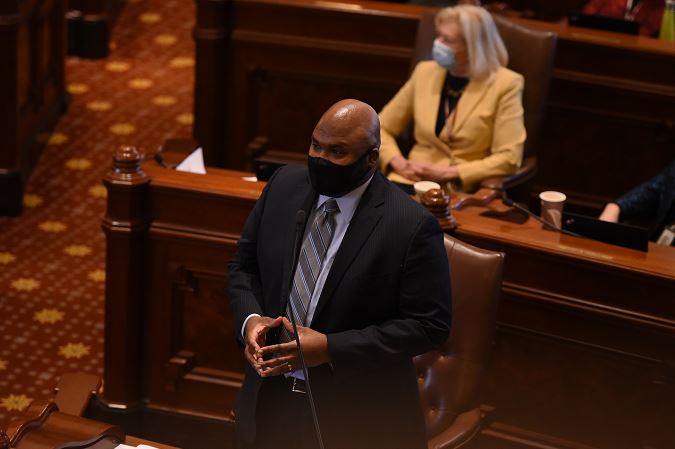 The B2B program, administered by the Illinois Department of Commerce and Economic Opportunity, is expected to distribute $300 million in economic relief to small businesses across the state to help offset losses related to the COVID-19 pandemic.
Only testimony on the subject matter will be heard.
"With the livelihoods of so many Illinoisans hanging in the balance, it's critical that state agencies are transparent and accountable," said State Senator Laura Murphy (D-Des Plaines), who serves on both committees. "I look forward to the opportunity to make our small business owners' voices heard."
A livestream of the committee hearing can be viewed when proceedings begin at www.ilga.gov.
Who: Members of the Senate Appropriations and Commerce Committees
What: Subject matter hearing on the Back 2 Business grant program
When: Thursday, Aug. 12 at noon
Where: Room C600 of the Bilandic Building, 160 N. LaSalle St., Chicago, IL 60601 or Virtual Room 1 on www.ilga.gov
Category: Press Releases