Published: Wednesday, January 13, 2021 12:04 PM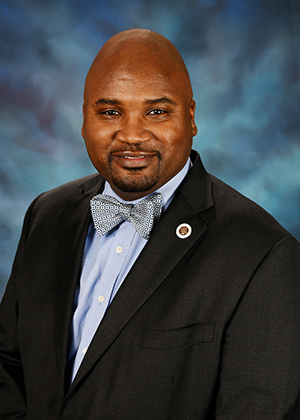 SPRINGFIELD – The Illinois Senate passed a measure that would impose comprehensive criminal justice reforms on how police are held accountable for the use of force, how courts impose bail and sentence convicts, and what rights all citizens, including detainees and prisoners, have with regard to their interactions with law enforcement officers.
"I am gratified that the Senate has passed this major reform package, and I believe it is the first step to transforming criminal justice in Illinois in a way that will uplift our communities and support our law enforcement professionals," Sims said Sunday after House Bill 3653 passed the Senate 32-23. "This increases accountability and transparency in law enforcement, modernizes our bail and sentencing systems, and provides for greater protections and more humane treatment of those who have been arrested and accused of crime."
Among provisions aimed at better police training and accountability are a ban on the use of chokeholds, increased training in crisis intervention, more mental health screening for officers, and requirements that officers submit data to an FBI database on the use of force. Whistleblower protections are increased, and the right to make phone calls and access their personal contacts before police questioning is codified.
Detainees, prisoners and all those who interact with police officers will have the expectation of prompt medical care while in custody, with special accommodations made for pregnant women. Charges of resisting arrest must cite a justification for the original arrest that was allegedly resisted against under the measure, as well. The purchase of military equipment like .50 caliber rifles and tanks by police departments would also be banned.
Courts will also see changes under the legislation, including an end to the practice of cash bail, as well as an end to revoking drivers' licenses for nonpayment of fines.
The changes are a question of accountability and transparency, said John Rekowski of the Illinois State Bar Association in his testimony in favor of the legislation Saturday, but also a question of humanity.
"This requires a bold response," said John Rekowski from the Illinois State Bar Association, speaking of the structural problems Illinoisans have identified within the criminal justice system. "[This bill] is a bold response. Now is not a time for incrementalism."
The wide-ranging legislation came about in the months following the tragic death of George Floyd and increased calls among citizens and activists for a comprehensive approach to reforming the criminal justice system. Sims and other members of the Illinois Legislative Black Caucus led the effort in the Illinois General Assembly by convening nine public hearings in the months following the demonstrations of the past summer. In all, Sims led more than 30 hours of committee hearings soliciting input from law enforcement professionals, trial lawyers, prosecutors, community members and many other groups.
"A measure this transformative would not be possible without the heightened interest and vocal support of Illinoisans whose consciences have been shaken by years of misconduct without meaningful consequences," Sims said. "Change, when it comes, always seems as if it has come too late, but I know that our successes here today are not an end, but a beginning to uplifting our communities and better supporting law enforcement in ways that improve our criminal justice system."
House Bill 3653 passed the Illinois House this morning and awaits the governor's signature to become law. Once signed, it will be effective immediately.
Category: Press Releases