Published: Thursday, April 26, 2018 05:48 PM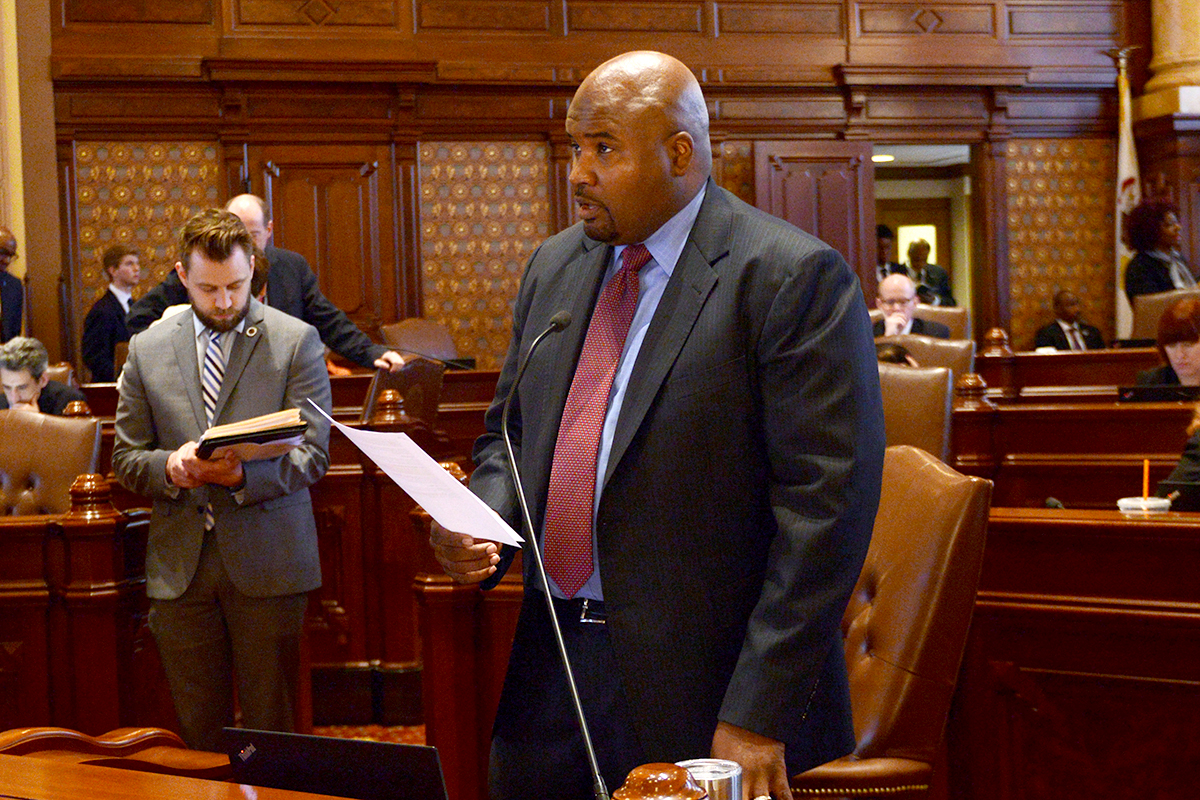 SPRINGFIELD—Businesses along Illinois' borders will be able to better take advantage of state resources thanks to legislation that passed the Senate today.
State Senator Elgie R. Sims, Jr. (D-Chicago) is the sponsor of Senate Bill 3285, which aims to help businesses located in Illinois identify existing and often underused state resources.
"Running a business is hard work, and it's important that we make it easier for business owners to figure out what state resources are available to help them and their businesses be successful," said Sims. "It is necessary for our state to have an economic development plan to attract new businesses, but it is equally important that we have a plan to help Illinois' current businesses grow and be successful. This legislation will help ensure Illinois businesses are able to compete with businesses in neighboring states."
SB 3285 directs the Department of Commerce and Economic Opportunity to create a strategy to assist cities, towns and villages located along the borders of Illinois. The information would be made available to Illinois businesses and the general public on the Department's website.
"This legislation will not only help border communities, but the measure could help and potentially prevent businesses throughout the state from leaving," said Sims. "As I talk to entrepreneurs in my district, it is clear they want a plan to help them compete with their out-of-state neighbors and this legislation will help businesses throughout our state."
The legislation passed the Senate by a vote of 54-0 and moves to the House for consideration.
Category: Press Releases