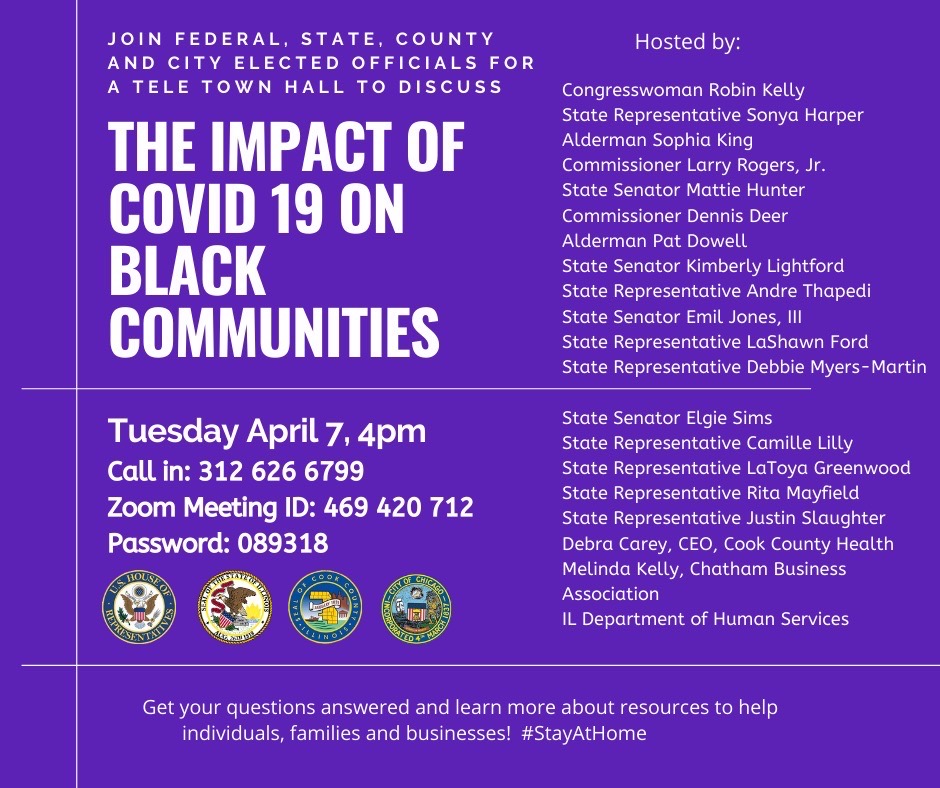 Please join your federal, state, county and city leaders for a tele town hall to discuss the impact of the coronavirus on black communities.
It will start at 4 p.m. TOMORROW.
You can call in at 312-626-6799. Or join us on Zoom using the meeting ID: 469 420 712, password: 089318.
#Serving17
Category: Uncategorised