Published: Tuesday, June 05, 2018 11:18 AM
Dear Friends,
I am reaching out to you seeking your help and support for one of the pillars of our community, "Mother" Josephine Wade, and her restaurant, "Josephine's Cooking." As you may know, recently a large amount of copper was stolen from her restaurant, causing thousands of dollars in damage to this venerable institution in the Chatham community. In response, we will host a Senior Appreciation Luncheon, Friday, June 8, 2018 from 11 a.m. to 1 p.m. at Josephine's Cooking, located at 436 E. 79th St., Chicago, IL in support of Mother Wade and Josephine's Cooking.
Mother Wade has been a blessing to so many in our community and it is necessary for all of us to rally around her during this time of need. The Bible tells us in Galatians 6:2, "carry each other's burdens, and in this way you will fulfill the law of Christ." Mother Wade lives these words through her work in the community every day, and it is important for us to do all we can to thank her for all of her years of love and support to the community.
I am asking our seniors to please come out to this senior appreciation luncheon. Seating is limited, so please RSVP by calling my district office at (773) 933-7715.
I look forward to seeing you there.
Sincerely,


Senator Elgie R. Sims, Jr.
17th District – Illinois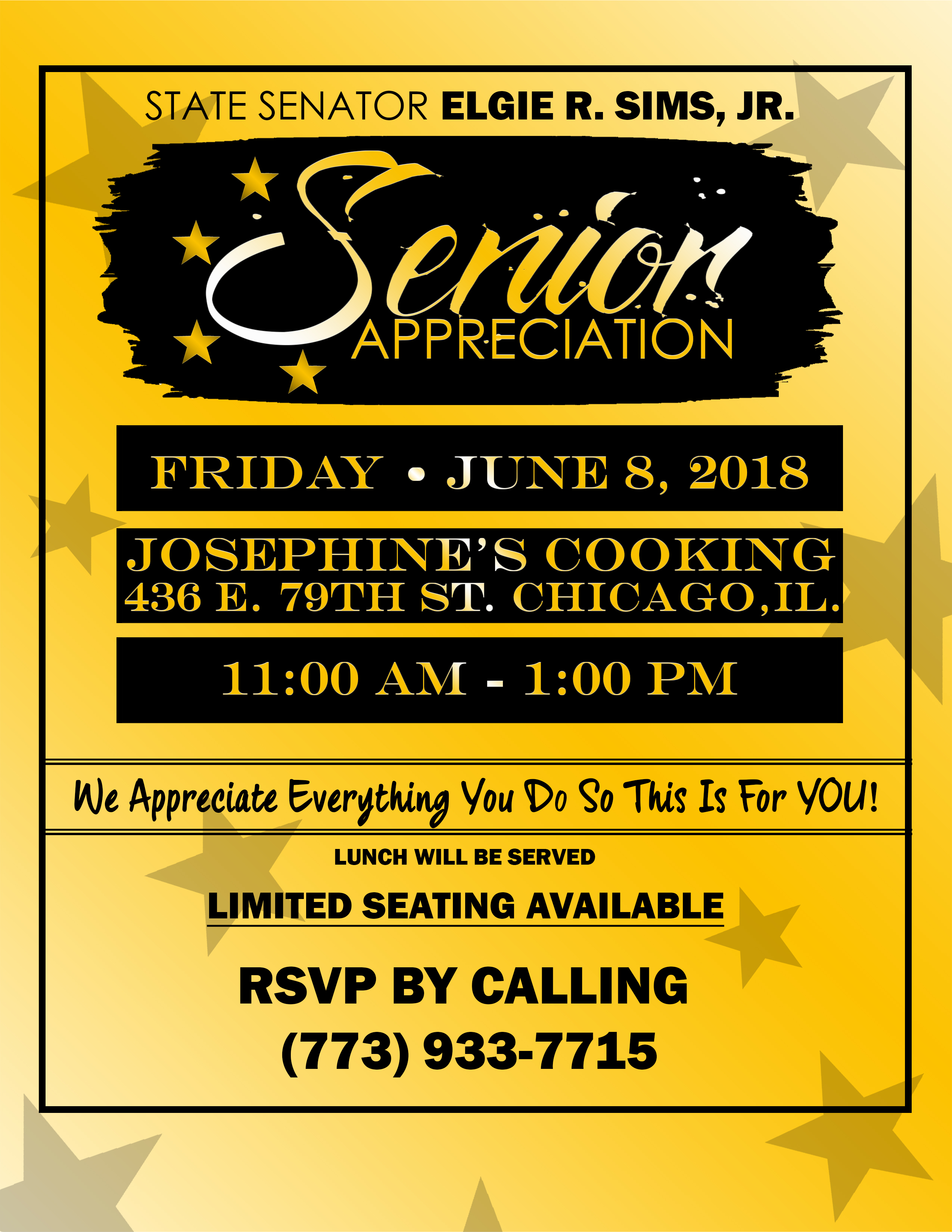 Category: Uncategorised