Published: Monday, May 17, 2021 03:33 PM
Whether someone you know is graduating from high school or is looking to make a career change later in life, City Colleges of Chicago offers pathways that will help them to reach their goals.
This summer and fall, City Colleges is offering a wide range of substantial scholarships and grants to make our quality education even more affordable. Please share the following list with your network:
Your partnership allows us to connect more Chicagoans to opportunities to advance both their education and their futures. If you received this email from someone in your network, click here to opt-in to communications from City Colleges of Chicago.
City Colleges of Chicago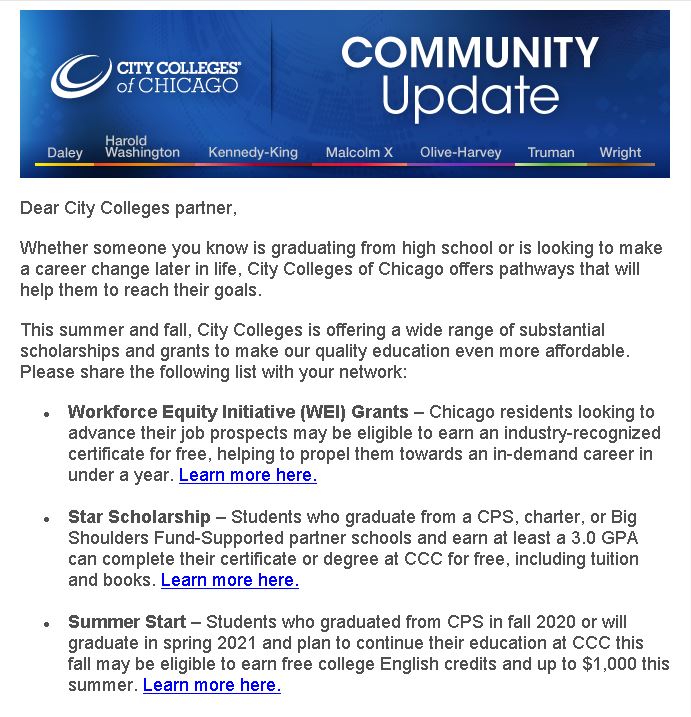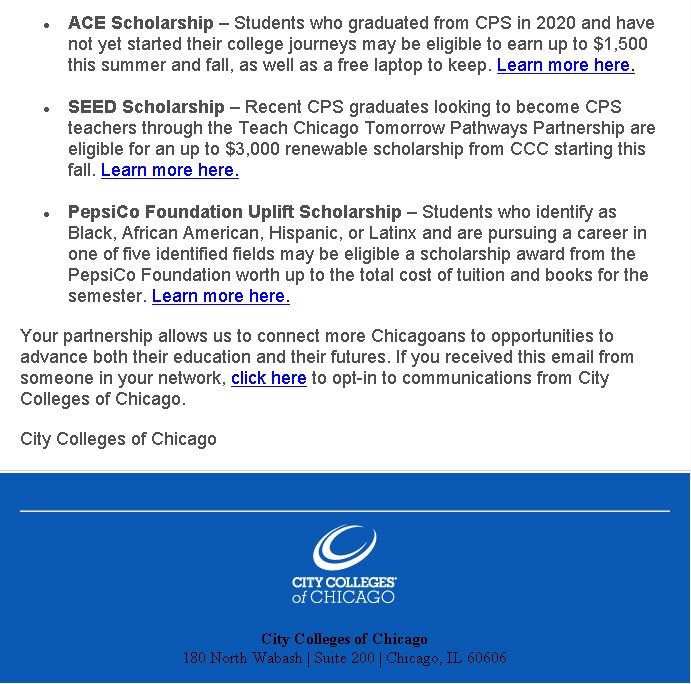 Category: Uncategorised