Published: Thursday, August 20, 2020 04:30 PM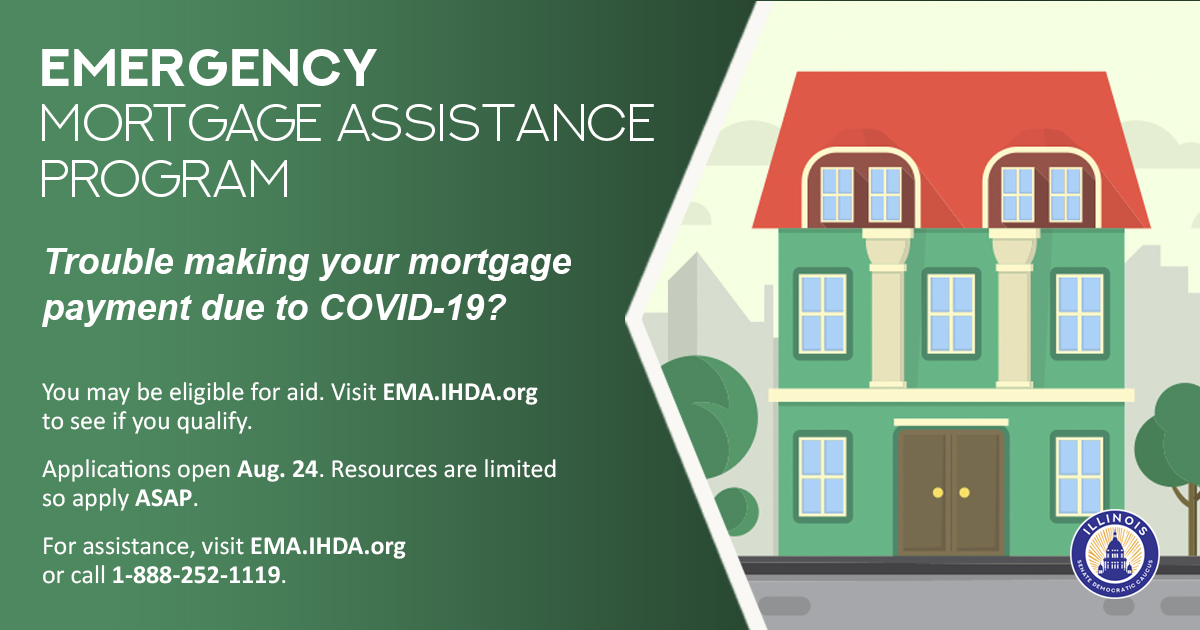 The Emergency Mortgage Assistance program will offer up to $15,000 to eligible homeowners with unpaid mortgage payments after March 1. Applications will be available starting Aug. 24 at EMA.IHDA.org.
For both programs, applicants must meet certain income requirements and be able to demonstrate losses as a result of the COVID-19 crisis. Funds are limited, so apply as soon as possible. Call the Illinois Housing Development Authority toll-free at 1-888-252-1119 or visit IDHA.org for assistance with your application.
Category: Uncategorised