Published: 20 February 2020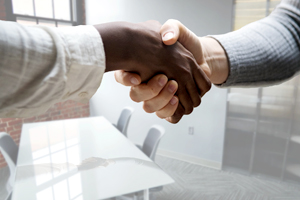 The Illinois Department of Innovation & Technology (DoIT) will be providing an opportunity for traditionally underrepresented minority-owned businesses in the IT/Telecom industry to become vendors for the state.
The department will issue a Project/Resource Sheltered Market (PRSM) solicitation in the coming weeks. The PRSM program offers business owners who are minoritiesty, women and or persons with disabilities owned businesses in the IT/Telecom industry the opportunity to bid on State projects, with the goal of increasing supplier diversity in Illinois. Businesses interested in responding to the solicitation must be Business Enterprise Program (BEP) certified in order to participate.
Minority IT/Telecom suppliers wanting to work with the State of Illinois through PRSM, who are not currently BEP certified, should contact CMS' BEP office at 312-814-4190 or via email at This email address is being protected from spambots. You need JavaScript enabled to view it. to obtain information on certification.
DoIT anticipates PRSM will be published in the coming weeks. DoIT is encouraging vendors who intend to submit offers for the upcoming solicitation to register now in the Illinois Procurement Gateway (https://ipg.vendorreg.com/) and the Illinois Procurement Bulletin (BidBuy) (https://www.bidbuy.illinois.gov/bso/login.sdo). To submit bids, vendors must also have a current Department of Human Rights Employer Eligibility Number. Taking these steps will help to ensure that vendors are ready and have completed some of the required paperwork in advance of the solicitation posting.
Category: Uncategorised