Published: 12 August 2019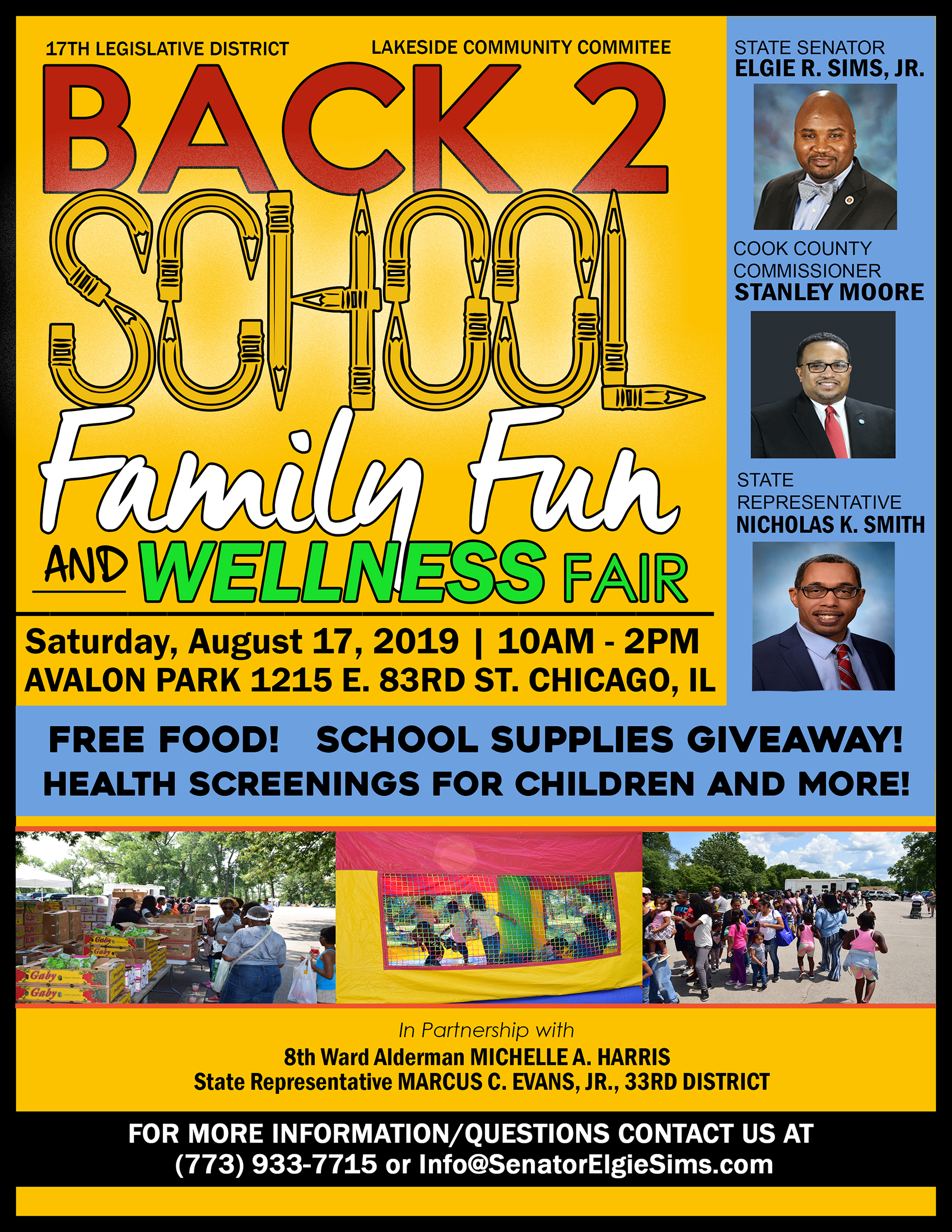 You're invited to the Back 2 School Family Fun and Wellness Fair that we are hosting this Saturday, August 17, from 10 a.m. to 2 p.m. at Avalon Park. That's located 1215 East 83rd Street here in Chicago.
I will also be joined by State Representative Nick Smith of the 34th House District and Cook County Commissioner Stanley Moore.
There will be a school supply giveaway, free food and free health screenings. The event is free and open to the public.
For more information call my office at (773) 933-7715.
I hope to see you and the whole crew at the fair!
Category: Uncategorised