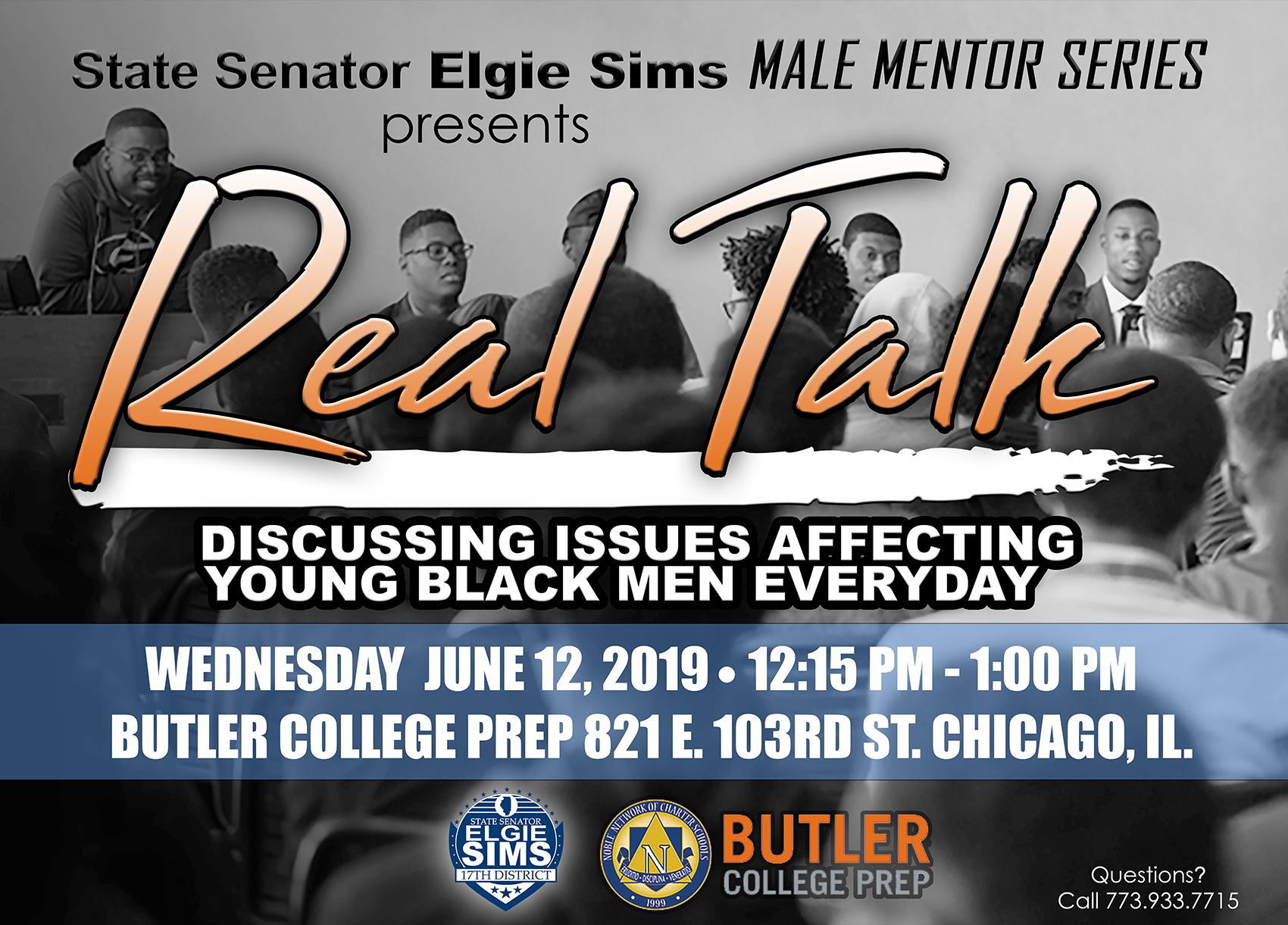 Our Male Mentor Series, Real Talk is on June 12. We hope to motivate and empower the men of our communities by discussing issues they face everyday, and address potential ways we can address those problems.
We are asking male professionals to come out and help us inspire the youth of the community.
I hope to see you at Butler College Prep from 12:15-1:00 p.m. on Wednesday, June 12.
Category: Uncategorised