Published: Friday, April 22, 2022 09:51 AM
The state of Illinois received its second credit rating upgrade, from Moody's Investors Service, just days after the Illinois fiscal year 23 budget was signed into law. Following the announcement, State Senator Elgie Sims, Jr. (D-Chicago) released the following statement:
"Creating a fiscally responsible budget that invests in the education of our children, supports our seniors, invests in community safety, protects working families and grows our economy is one of my top legislative priorities.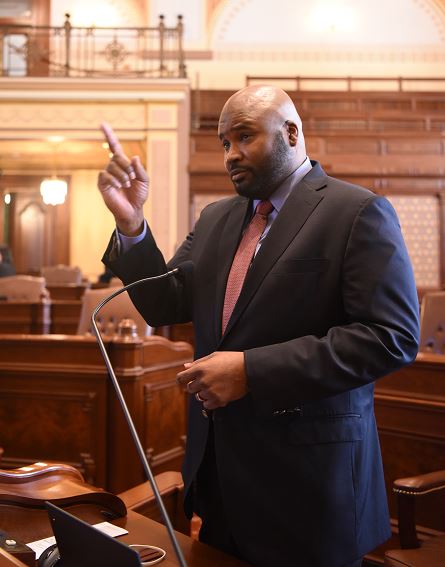 From the beginning of this year's budget cycle I said that the actions we take must be fiscally responsible and have positive results for Illinois families. When budget negotiations began this session, as Senate Appropriations Committee Chairman, my colleagues and I set a goal to build on the progress we made last year to keep putting Illinois back on track, because after several years of a manufactured budget impasse and a global pandemic, Illinois was on the brink of fiscal disaster. But by passing policies to grow and diversify our economy, making fiscally responsible decisions that helped us bounce back and passing balanced budget after balanced budget we received two credit upgrades for the first time in a generation.
Moody's announcement comes as welcome news just days after Governor Pritzker signed the fiscal year 2023 budget into law. This action by Moody's gives Illinois three credit upgrades from two different rating agencies. We are seeing outside entities acknowledge that the hard work and disciplined approach we are taking to being good stewards of taxpayer dollars is working.
Unfortunately, there are some who want to diminish these accomplishments for political reasons, but the facts are undisputed, and independent sources agree, Illinois is on the right track.
I look forward to working with my colleagues on both sides of the aisle and the Governor to continue our progress to ensure fiscal stability and growth for all Illinoisans. I am proud of how far we've come but our work continues."
Category: Uncategorised